Star Wars fans were treated with release of lightsabers, and Harry Potter fans can enjoy the same type of satisfaction soon. JAKKS Pacific is releasing a new interactive Wizard Training Wand, that makes it feel like you're learning to cast spells.
Inside each wand, which will be available later this year for $25 in Harry, Dumbledore, and Voledemort designs,is a motion sensor similar to what you'll find in smartphones and video game controllers.
It tracks the movements of an aspiring wizard's hands and arms as they learn to master the unique gestures and motions needed to trigger 11 different spells. Given the lack of any real magic coming from the wands, you'll have to monitor yours spells cast through sound effects, and a series of five LED lights on each wand's handle, with the lights illuminating in specific patterns for specific spells.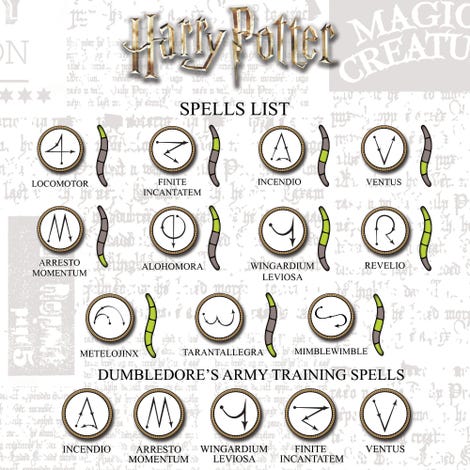 In addition to a night school version of Hogwarts that has you crash-coursing your way through learning spells, JAKKS Pacific says its Harry Potter Wizard Training Wands will have four additional modes of play that let you challenge other aspiring wizards. These include Spell Practice where two players race to properly cast a spell the fastest, Dumbledore's Army which is like a Potterverse version of Rock, Paper, Scissors, and Wizard Tag which is reminiscent of laser tag where you're trying to out-magic your opponent by casting spells and slowly decreasing the power levels of their wand.